This week the Planner Girls Collective are discussing their Back To School Essentials. We've only got a few more days before the school holidays are over and the kids have to get back into their school routine.
Back in July was dreading the school holidays but in reality we've had a great time. Although I am looking forward to getting back into a proper routine.
We are just about ready for the start of the new term and have all our kit ready, complete with name tags. This is all thanks to my bullet journal and collections. I started my back to school spreads just before the kids broke up to make sure we didn't have any last minute panics.
My kids aren't of an age where they need to provide their own stationery but, like me, they can't resist a couple of sneaky purchases from the #BackToSchool collections.
Here's what we've picked up this year.
Notebooks
I picked up these gorgeous notebooks from Poundworld. I'm not sure what I will be using them for but at £1 for two notebooks you can't go wrong. Plus the paper quality is pretty good too.
I also ordered this a softcover Moleskine notebook in Underwater Blue for not reason other than I love the colour.
Pencils
While in Poundworld I also picked up these metallic coloured pencils.
Stickers
I picked up these stickers from The Geeky Planner in the Christmas in July sale and will be using them to keep me on top of the school holidays etc.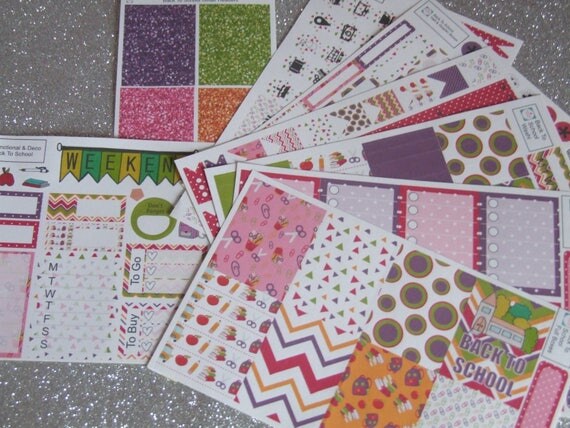 I've also ordered these gorgeous stickers from Handmade in Heywood to decorate my planners next week.
So that's me all set for whatever the new school year throws at me. Don't forget to check the links of the other ladies taking part this week
Will you be studying this year? What must have supplies do you have on your list?We'd love to hear from you